Today we celebrate the Feast of the Presentation of the Lord. We remember the event when Our Lady offered Baby Jesus in the temple of Jerusalem. It is also the Day of Consecrated Life, when we pray in a special way for the religious men and women, who have given their lives in the service of God.
The Lord Jesus Himself asks us for prayer for this intention.
He said to St. Faustina: "I entrust to your care two pearls that are precious to my Heart, that is the souls of priests and the souls of religious; you shall pray especially for them …" (Diary. 531) That is why we want to encourage you to pray for these two pearls.
In the same excerpt from the Diary you can also find the following words of Jesus: "You shall unite your prayers, fasts, mortifications, works, and all your sufferings with My prayer; fasting, mortifications, work, and suffering; then they will be powerful in the eyes of My Father" (Diary. 503).
We do not need any additional time for prayer, the crucial thing is our intention and desire to accept everything that happens to us with trust and being united with Jesus.
Thank you for your prayers for us.
We need them very much. They are very important for us because each prayer strengthens us and helps us to recognize the inspirations of the Holy Spirit.
It is the light for us in discerning
the further path of our Association.
Prayer unites us together.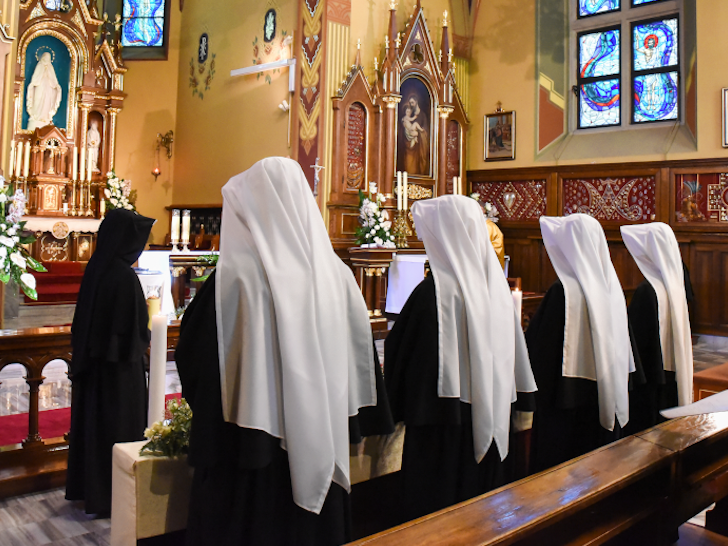 On the Day of Consecrated Life we entrust to God all pearls precious to His Heart. Let us pray for priests and religious that they be faithful witnesses of God, who is rich in mercy.